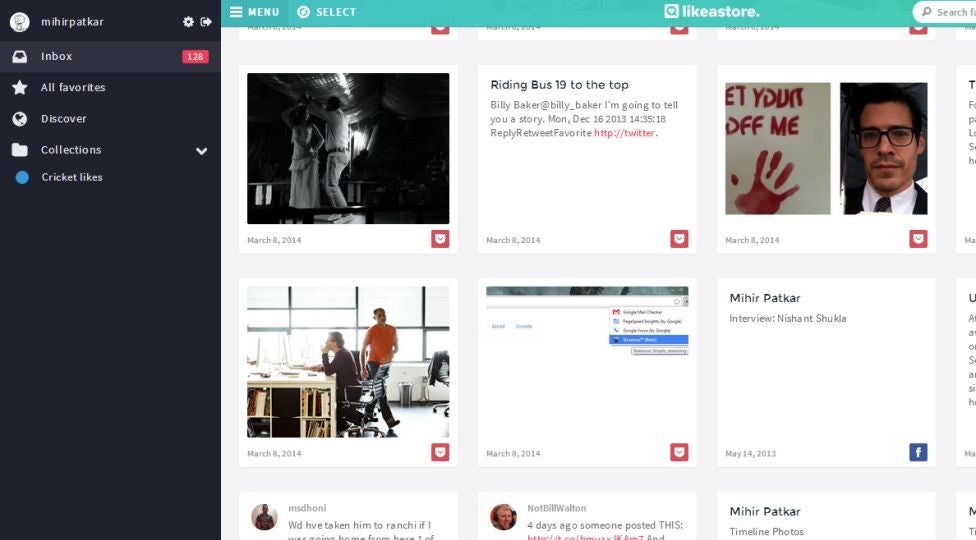 Likastore is a webapp that aggregates all likes across social networks in one place. Whether You hit "Like" on Facebook, you favorite tweets, you hit that heart icon on Instagram, you star items on Pocket—but instead of having them all scattered across the web, Likeastore brings them in one place.
This web app which currently supports Facebook, Twitter, Vimeo, YouTube, Dribbble, Behance, Github, Gist, Stack Overflow, Pocket and Tumblr currently has Pinterest  conspicuously missing.
The best part about Likeastore is that you can create collections, adding favorites from different networks and browsing everything about that topic. The "inbox" notifies you of new favorites from the last time you joined, while "Discover" helps you see links people you know may have shared.
But even without connecting to other users on Likeastore, it's still a brilliant app if you use multiple web services.